When I think of holidays these two words come to mind: Eating and Festive.
So I bring you, my friends, some quick festive table setting ideas!
If you have not noticed…gold is the new teal. It is taking over the world people! Nothing beats a mason gold glittery drinkware glass to bunker down the perfect table setting.
I mean these are blingin' pretty and so easy to make!
glitter, mason jar, glue, twine, mini clips, tag
Spread the glue on the bottom of the jar, sprinkle glitter, tie twine and clip on the tag.. done!
If you want to wrap the silverware in something simple, cut a piece of burlap and tie it around with twine. Easy enough…and super cute!
But Wait.. My Monthly Blog Hop girls have more for you...
I bring you 11 Beautiful Table Setting Ideas below!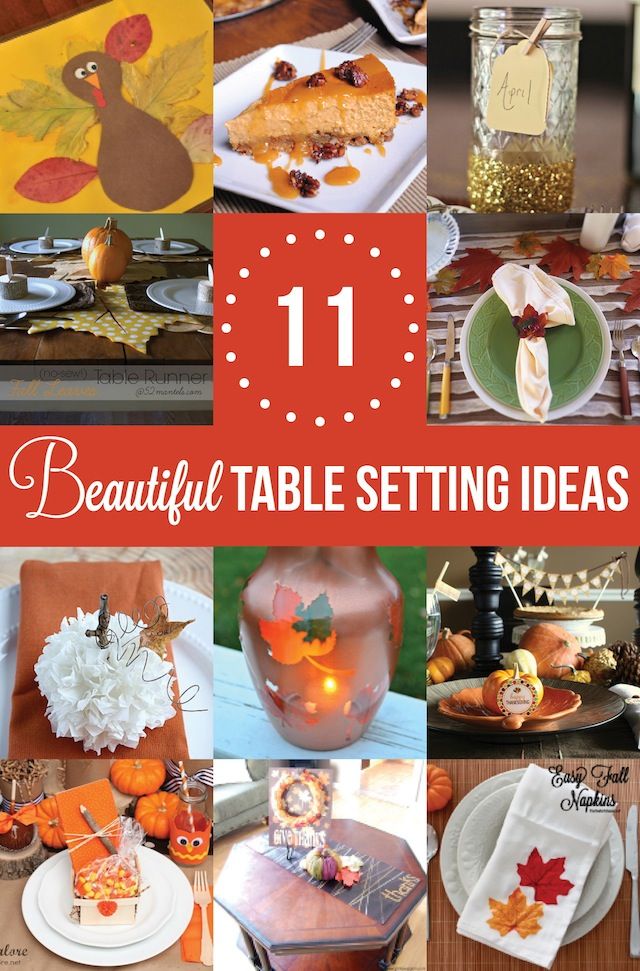 I hope you got some fun, easy and gorgeous ideas for your Holiday Table Setting! All I know is…someone throw me a roll and pass the cranberry sauce, this girl is ready to grub! Happy Holidays!