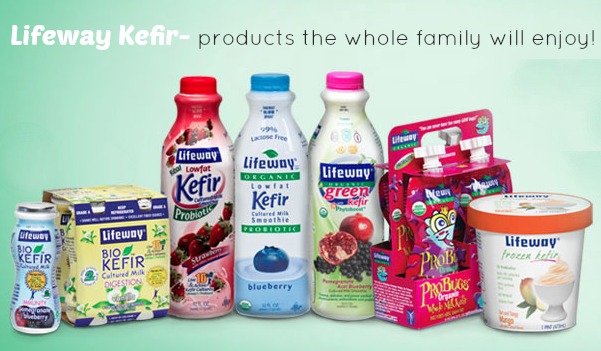 We know that some of the hardest workers often go unnoticed, underpaid, or underappreciated. And we know that most Moms especially, have probably felt that way at least once in their lives. For all the amazing moms out there, Lifeway Kefir wants to celebrate you this Mother's Day. They want to celebrate your strengths, your tough days and your incredible accomplishments. Whether it be potty training your youngest, helping your oldest with his first day of homework or reflecting on all the creative strategies you had to use to get your rowdy bunch to sit down and try a new dinner recipe, we want to hear all about you and your Super Mom secrets! Because, let's face it, we know every good mom has a super hero inside of her! So come join us next week as we celebrate you and other awesome moms and enter to win some amazing prizes that are sure to make your Mother's Day extra special this year!
When: Wednesday, May 7, 2014 from 8-9 pm EST (5-6:00 PST)
Where: On Twitter, using the hashtag #MotherCulture
TweetDeck: We recommend following along using TweetDeck for the party. Search for our #MotherCulture hashtag + add a column to follow along
Prizes: During the party we will be giving away 1 gift suite of Lifeway frozen kefir, 1 gift suite of Lifeway drinkable kefir, 1 gift suite of Lifeway kids products, and 1 Lifeway chef's gift bag (includes hand blender, apron, recipe cards, VIP coupons and cooler bag)
We've also made it easy for you to let your followers know about this twitter party. Just copy and paste the tweet below.
Join us as we celebrate moms & all that motherhood brings with it on 5/7/2014 8pm EST RSVP http://bit.ly/PLZNiw #MotherCulture
Please RSVP using the link below (enter the URL to your Twitter profile) to be eligible for a prize. All winners will be chosen randomly from the RSVP list. Winners must be present and participating during the party to be eligible to win a prize. Be sure to follow the Party Hosts, along with using the hashtag in every tweet about the party.