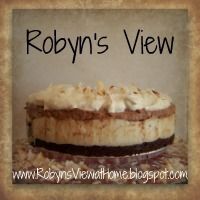 Was the Big Rock Star, Out of this Park Winner Winner Chicken Dinner of the...
Get your Chef On Cooking Challenge!
This Girl can not only cook mean things, but she creates amazing homemade items:
And of course I leave you with this: The Winning Cake!
Robyn is so down to earth, and has the sweetest tone.
You really will love her!
Round 3 of #GYCO is coming soon- stayed tuned!