So I was wanting a Valentines day project which required very basic/beginner sewing because I really wanted to use my new machine I got for Christmas. I found this one on Pinterest, but the instructions were in Chinese...however the pictures were perfect that I was able to figure it out!
What you need:
Red and Pink felt
1 pkg of 16 ct. white styrofoam balls
Red, White or Pink Thread
Needle
Entire project cost me about $6.00
Let's Do This!!
Get all your supplies ready, sewing maching hooked up ready to roll! I only used 1 piece of red felt and 1 piece of pink felt.
Now grab a piece of felt and fold it in half short way and cut it in half. Grab your 2 pieces and sew the edges back together.
Once that is done, flip it inside out as shown above to make the heart shape look.
Here we go again...let's sew down the other edge to create our heart!
I was very excited at this point! Holy smokes I had just sewn and it actually looked like it should! :) OK, now take your ruler and make a mark with a pen at every inch.
Cut straight up, and you just made a felt heart! So simple right!?!
Now do the same steps above with your pink felt! Once your all done with you felt hearts we move on to stringing the goods! Whoohoo!
I cut a big piece of thread, doubled it up tied a knot (or put tape) on the bottom end so your garland stays put. Now you start threading your needle through your heart, then grab a styrofoam ball and go straight through that.. and so on. When you are done with threading, you can leave a bit of thread on each side and tie a loop/knot thing so you can hang it. ( I am sure there is a name for that loop/knot thing right!?!)
Now all you have left is to find the perfect little place to hang your cute new V-Day garland. This is where my girl ended up:

If you have any questions, please feel free to ask! Oh, and if you want to check out anymore goodies from my Pinterest Valentines Day Board... just
click here
! XO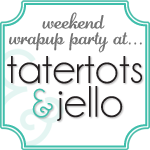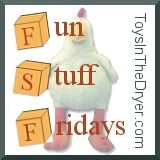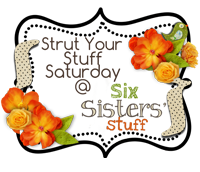 Pin It