Aaron has been pouring his heart, soul and sweat for the last 2 months, 7 days a week Training for the 2011 Junior Taekwondo Olympics! I will let the pictures do the talking... what an amazing experience!
Wednesday 4am.. Bryan, Aaron and I (the other 2 and dogs are hanging back with the gma and pops) are off and on our way to San Jose!
Wednesday 12 pm... we arrive! Check into our downtown hotel and get Aaron Weighed in!
Wednesday 3pm... decided to check out the spooky Winchester Mystery House to kill some time:
This place was HUGE!
The boys waiting for our Tour to start!
A look at the front of the house. If you are ever in the San Jose area-- check this out. It was awesome inside! Photos were not allowed inside, but man was it neat. Doors opening to a 3 story high drop to the outside, windows everywhere-- just amazing detail!
Thursday 8:00am.. Time for Competition!! Let's do this!
Aaron in front of the San Jose Convention Center
Heading in!
Aaron with his Coach getting warmed up
Aaron waiting to do his Form.. I am sure he is just a wee bit nervous!
***Turn your computer sideways now, before pressing play :)***
And now for the Results!!! Nail Biting Time!
Aaron Placed 3rd out of 15 boys! Amazing Work! So Proud-- did I mention how proud I am!?!
Bronze Medal Baby!! Next up: Sparring!
Aaron getting some pracitice kicks in before his turn I do have a 3 min (kind of long) video of Aaron Sparring.. but can't get it downloaded. So just know Aaron gave it his all against his opponent, but did fall short. We are so proud of everything he accomplished throughout this entire experience!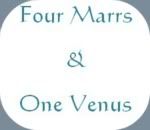 />